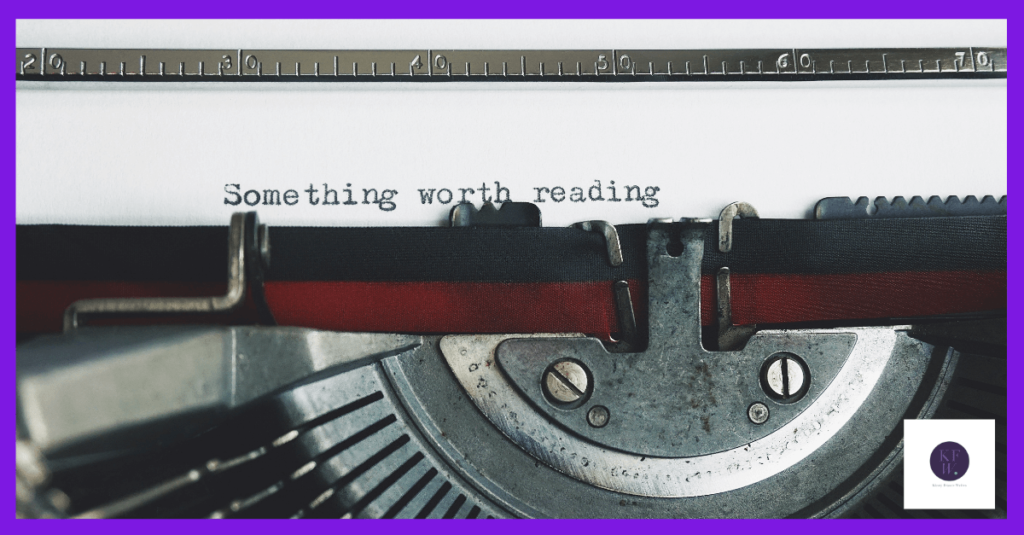 I'm one of those people who always wanted to be a writer, even if it wasn't always the only thing I did. I've shared the story behind leaving my old career and starting a new one before, but I've never really talked about the reasons I started writing in the first place. It's been a constant in my life for as long as I can remember. Here's how it all began.
Surrounded by books
My mum always jokes that I had a library before I was born. It's pretty close to the truth. My grandpa worked for Brockhampton Press, which was the children's book division of Hodder and Stoughton at the time. They published classics like Asterix and The Magic Roundabout, with Papa being responsible for book fairs. One of my favourite stories is the one where he got pulled over by the police pulling a Roman chariot up to Harrogate. He wasn't in trouble, they just wanted to know why. His job meant that I grew up surrounded by books. What's more, I knew from an early age that being a writer was something you could do for a living. It left a lasting impression.
Creating my own stories
I know that we all have to write stories at school, but I was the kid that just kept going. As a teenager I filled endless notebooks and devoured books to learn more about how to create a good plot. Whenever I had to wait somewhere or spent time on a train my notebook came out as a form of entertainment. I was once on a train, mid-story, when I ran out of paper and ended up finishing my tale on the back of a sandwich bag. Some of the stories were good – I was shortlisted for a prize for young radio playwrights a couple of times. Others were dreadful, simply because they were too simplistic. It was time for a change.
Finding something else to do
The main problem with my teenage writing was the problem every teenager has – I just hadn't lived long enough. I loved crime fiction and came up with plots that needed to be populated with believable characters. The best crime writing is born out of a solid grasp of human nature and the ways in which relationships can go wrong. I just didn't have it. I realised that to become a good writer I needed to go out into the world and get some experience. That's what eventually lead me into a legal career. Ironically, the thing that first attracted me to the law was the fact that there were so many good stories in it. Obviously, there was also crime, although that's not where I ended up working.
Coming back to writing
As the years passed, I told myself that I wanted to write but I was spending less and less time actually writing. Then I heard an interview with P.D. James, who wrote her books around a full-time job and raising three children alone after her husband's death. When asked why she had continued with her writing, she replied that if she had found herself telling her that 'what I always wanted to do was write', she would have felt that her life had failed in a very important way. Her answer has stayed with me because I feel the same. I realised that if I was going to write I just had to get on and do it. So that's what I do now.
Can I help you to share your story in your marketing? Book your call here and let's have a chat. Alternatively, you can sign up to my mailing list for blogging and marketing tips straight to your inbox every month.