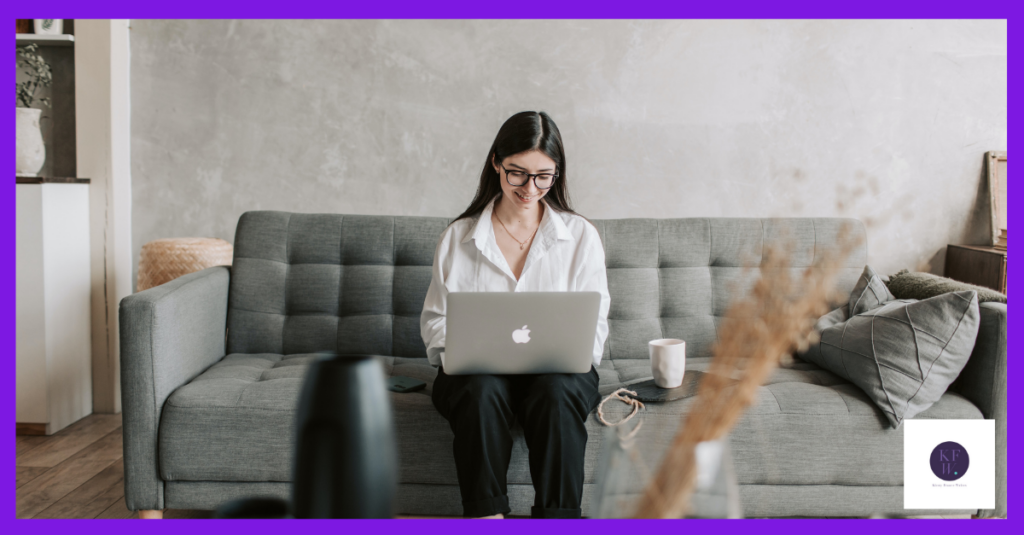 When you've gone to the effort of writing a blog, I'm willing to bet that you don't want it to just sit there on your website. You want it to be out in the world, being read by your ideal customers. At least, I hope you do. If you're just writing for fun and a creative outlet, I salute you, but this blog isn't really for you. (If you haven't started a blog because you don't know where to start, read this.) If you've spent time on writing a brilliant blog post and are wondering what else you can do with it, I have two words for you. Email marketing. It's a wonderful thing to send to your list if you have one. Your blog can also help you to build a list if you need to. Here are my top 5 tips to get you started.
Create a calendar
A content calendar helps you to get organised. It also makes your marketing more coherent overall. When you choose a focus for each month you can plan all your blogs, emails and social media posts around that one topic. It makes things easier for you because you can repurpose your content by sharing your blog in your emails and breaking it down for social media posts. It also makes things clearer for your customers.
Use your blog in your email marketing
Have you ever stopped sending emails to your list because something had to give? We've all been there. It's more likely to happen if you're creating fresh content for every marketing channel. If you use your blog as a central part of your emails, you make everything quicker and easier. Then all you need to do is top and tail the email with a bit of news and your latest offers and you've saved yourself loads of time.
Add a sign-up form
If you don't have an email marketing list, or you want to attract more subscribers, add a sign-up form to the bottom of your posts. (I have a widget from Thrive Themes that does mine.) It's the perfect way to attract the right audience because people only sign up if they're interested in what you have to say. It's a good idea to offer people something useful as a thank you for signing up. Which brings me to…
Use older blogs as lead magnets
Firstly, a note of caution. GDPR includes rules about offering freebies to new subscribers. Please make sure you're up to speed before you follow this tip. If you've already written a whole load of useful blogs, you can repurpose them to send out to your subscribers. Tips posts are particularly good if they have advice readers can put into action straight away. Just format the post as a PDF with images and you're ready to go.
Blog series = email marketing sequence
If you're new to blogging this is a good one to bear in mind for the future. A blog series works well for topics that are too big to cover in one post. For example, I wrote a series on how to start writing a blog. You can read it on my website or get it straight to your inbox. (Just complete the form below – see what I did there?!) What topics could you write a series about?
Are you ready to start writing a blog that you can use throughout your marketing? I can help with that. Click here to book a chat with me and find out more about your options. Or sign up to receive my series on how to start your business blog using the form below.