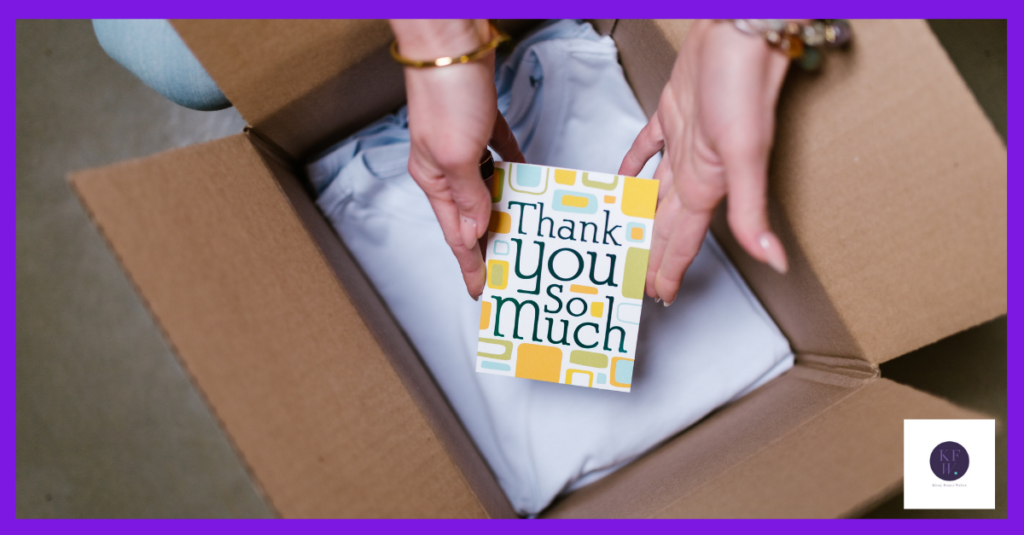 If you already write brilliant product descriptions (and if you're not sure where to start, read this.) you might think that they'll just sit on your website until your customers find them. Not necessarily. They can be incredibly time consuming to create, so why not share them further afield? Here are 5 easy ways to use your product descriptions in your marketing.
Create social media posts
If you've written engaging product descriptions that go beyond the technical details, you can share them as a post. Just read them through to make sure they'll make sense on a different platform. This is really useful at Christmas or during other festivals, as you can make gift buying easier for your customers. Just add a sentence like 'these are vegan and gluten free as well as being easy to wrap' (or whatever fits your product). Add an image and it's ready to go.
Use product descriptions in your blog
You could probably write a whole handful of blog posts talking about gifts for different occasions. Valentine's Day, Mothering Sunday, Easter, Halloween, Diwali, Christmas… you get the idea. A blog post that's tailored to gifts for different people will help you to turn up in Google searches, particularly if you serve a niche audience. Just write a preamble introducing your topic and use your product descriptions in each section. You don't have to limit yourself to gifts either – you can use this method to introduce new products that solve a particular problem.
Create a gift guide
This is one of my favourite time saving tricks for product-based businesses. Put your product descriptions into a gift guide so your customers don't have to search your website. Organise them by section and create a PDF that you can email to your subscribers and share on your website. If you have the budget you can also create a print version. More and more local shops are supporting other businesses by sharing leaflets and brochures, so it's worth investigating.
Make a video
You already know how much Facebook and Instagram love video. You could do a live talking about one or two products using your product description as the basis for your script. If you can condense your descriptions down to bullet points you can use them in a reel. You probably don't want to use a full product description in your stories, but you can share part of your description to highlight an interesting feature.
Share the little details
Your customers are surprisingly good at finding reasons not to buy from you. You can start handling those objections in your product descriptions and social media posts. Say, for example, you send out every order in gorgeous handmade packaging. That's the kind of detail that will sell your products to customers who care about quality or who hate wrapping presents. If you talk about sustainability in your product descriptions, share those sections in your posts too. If it's important to your customers, you can use those tiny snippets of your product descriptions in your marketing.
If you'd rather save your time and energy for everything else you need to do in your business, I can write (or update) your product descriptions for you. Just click here to book your no obligation chat.