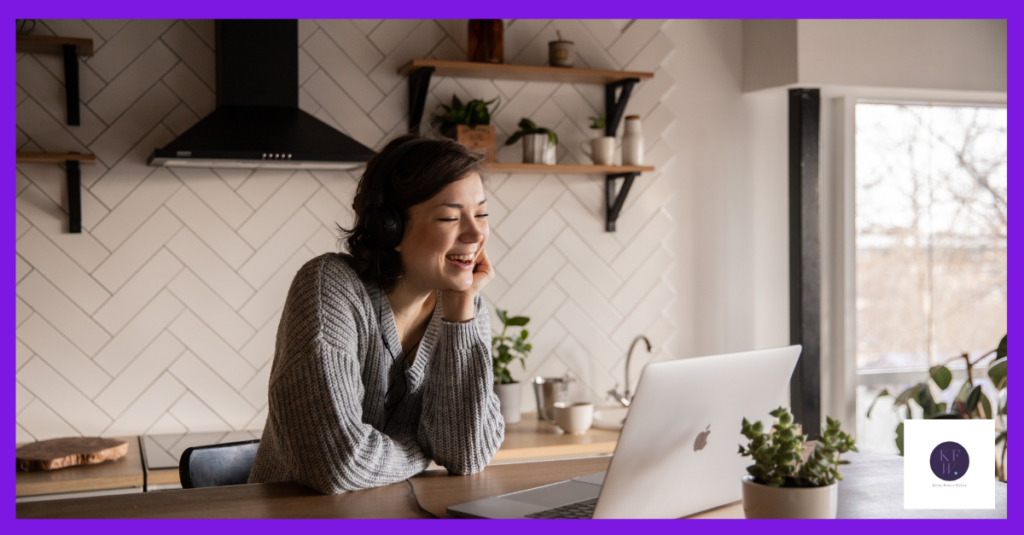 You've probably gone to a lot of time and effort creating a great looking website for your business. There's a lot of technical work you can do if you want more website visitors but one of the most important bits is the one that's overlooked most often. The words. If your website copy (the technical term for the words) doesn't tell your visitors that they're in the right place within a few seconds they'll bounce off to another site and you might have lost them forever. Then you have to work on attracting more website visitors rather than deepening the relationship with the ones you already have. The great news is that the words you use can help you to attract more visitors and impress them when they get there. How do you do it? I'm glad you asked…
Know your customer
When someone lands on your website, it's because they were looking for something. You need to show them that they've found it. Say they've found your shop by typing 'gifts for Mother's Day' into Google. The page they land on should tell them what gifts you're offering, whether it's jewellery, chocolates, or something else. If you offer a service, sum it up in a couple of sentences, or with a question they'll answer yes to if they're in the right place.
Apply the 'so what' test
It's important to remember that your visitors don't really care about you. Your credentials are important in that they help you to build trust, but your customer is only really interested in what you can do for them. If you're an accountant helping small businesses with their tax returns, make it obvious. This can just be something like 'Want to make your next tax return quick and easy? We can help.' Yes, it's really that simple.
What if your visitor isn't ready to buy?
Sometimes you'll get a new visitor, but they're not ready to make a decision yet. They might just be doing some research or perhaps they need to talk to someone else before they decide. Inviting them to sign up to your mailing list or follow you on social media gives you the chance to stay in touch and remind them why they were looking for you in the first place. Then when they're ready to buy, they'll remember you.
Are you making it easy to buy?
If you've got a website visitor who's ready to give you their money, make it easy for them. If you sell products online, you know that good photos and clear pricing are both essential, along with a quick and easy checkout. If you offer a service and need to talk to the customer before they buy, show people how to make an enquiry or book a call. Give them a button to click or a form to fill in so they don't have to go searching.
What do you want to be found for?
If you've done any work on your SEO, you'll know how important key words are. Yours might be easy to identify, particularly if you offer a service in a particular location. It's worth thinking about the kind of terms your customers will understand. Most people know what a hairdresser does, but a copywriter like me? Not so much. My customers are more likely to look for advice on how to write a blog so I talk about that.
If you want to attract more website visitors and you think your website copy needs an update, let's have a chat. Email me or book your free discovery call here.