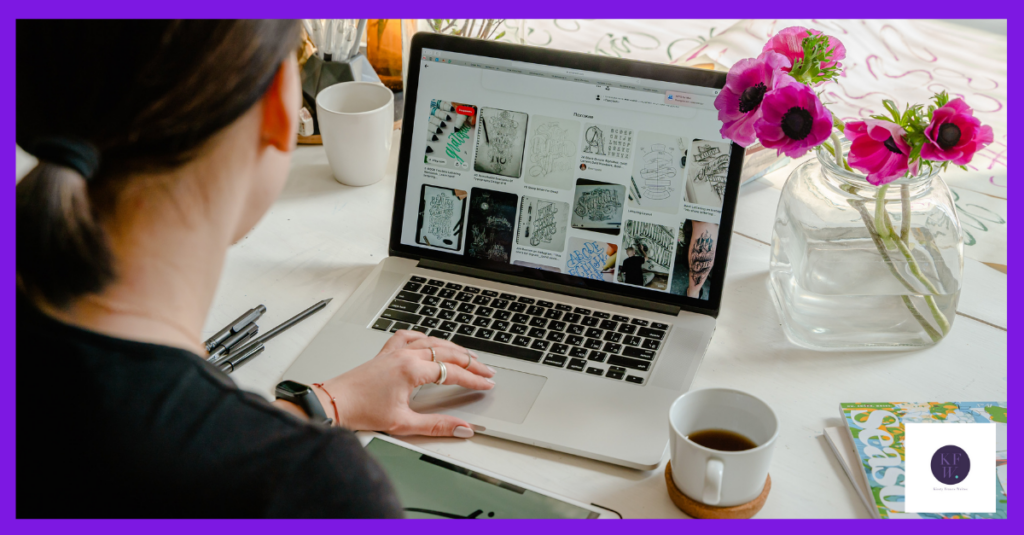 I resisted creating digital products for ages, mainly because I'm a service-based business and I love working with people one to one. There are many business gurus who will tell me it's inefficient, but it makes me happy. At the same time, I realise that there are people who need something different. Who aren't ready to work with me yet but might be one day. Lockdown changed my view too. I realised that there was very little point in me talking about staying visible if I didn't give people tools to help them. It prompted me to create an eBook that people could buy, even if money was tight, that would help them to DIY their content.
If you're ready to create some digital products but don't know where to start, here's my quick rundown of some products you can create from information that's already hanging around in your blog.
Turn it into an eBook
Your blog posts share your expertise and helps your audience and an eBook does the same. You might wonder why anyone would pay for an eBook when they can read your blog for free. The answer is that it's more convenient; all the information is in one place. I created my blog topics eBook using several different posts and adding new content. I'm turning a series of blogging tips into a book too – sign up for my email list and I'll let you know when it's ready.
Create a course
I know everyone seems to have a course these days, but your audience will buy from you because they know you. They'll also pay for the benefit of being able to ask you questions (without feeling silly) and get guidance that's tailored to them. It's just like an eBook except you can help them put the knowledge into practice. You can create an online version, offer face to face training or both, it's up to you.
Make some checklists
You might feel awkward about charging people for these, but they can be helpful. Turn a blog post with a step-by-step process into a checklist, then people can follow the steps and tick them off as they go. It'll help them to stay organised and avoid overwhelm. You could sell them alongside other products, like a course or eBook, or even use them as a freebie for your email list and make them paid later.
Put together a template
Templates are brilliant for people who are trying something new and want a bit of help. Sometimes turning a blog post into a template is easy. If you're talking about what to put in an email newsletter you can create a template that shows people how that might look. You might need to be more creative; if you're talking about creating something decorative, could you make a template or pattern to give other crafters a guide?
Create a bundle
You might end up creating several products that help your customers to achieve one result, in different ways. People could sign up for a course and get a checklist and template as part of their materials. You could add them to an eBook as a bonus or a thank you to VIP customers. Alternatively, you could just advertise them as one big bundle; you only have to make one sale, but you earn more from it.
Are you ready to create digital products or start a blog? I can help with that. Take a look at my blog writing packages or book a call here and let's have a chat about how I can help you.
Would you love to get more content writing and marketing tips like these straight to your inbox? Would you like to know when my book for blogging beginners is ready? You would? Then sign up to my mailing list using the form below. I hate spam and you can unsubscribe any time. You'll even get a free copy of my eBook 'Stop hiding your business' as a thank you from me.